Smart Security For A Modern Home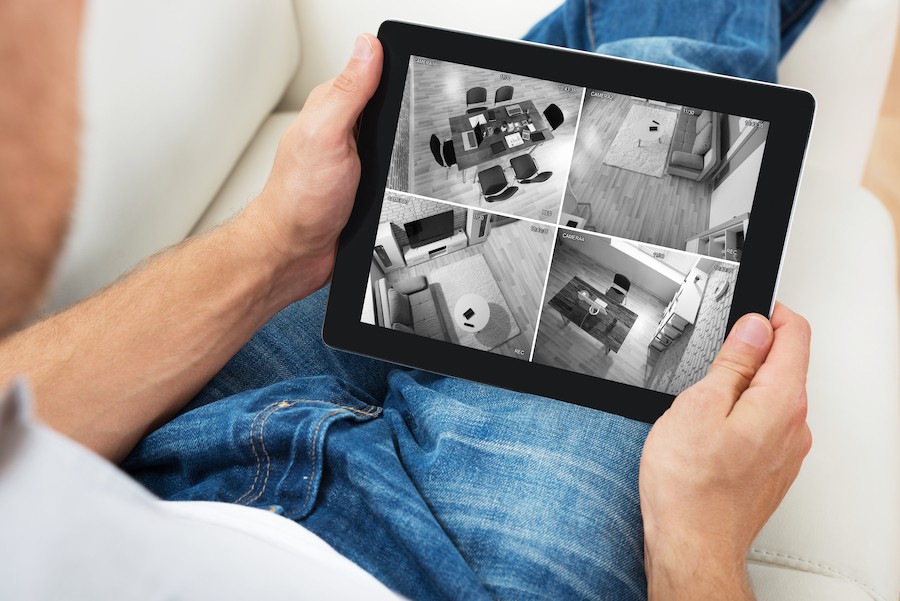 Beyond Surveillance Cameras, a Home Security System is an Integrated System of Checkpoints
Peace of mind. That's what homeowners are after when purchasing a smart home security system—the peace of mind in knowing that there are eyes on your home, family, and belongings at all times. But, of course, it's also nice to have the ability to check in on everything via video feed at any time of day or night when you are away.
Modern security systems are mix-and-match components integrated and operated from a central control device, such as with a Savant home automation system. Hiring a smart home solutions integrator to install your home security system in Stamford, CT, will ensure all of the components work together seamlessly as they should, and you get the peace of mind that comes along with an integrated security setup.
Continue reading below to learn more about what you can add to your modern smart home security system.
SEE ALSO: Introducing Vivent: Smart Home Security In The Palm Of Your Hand
Surveillance Cameras
Cameras are a primary component of any home security system. With the ability to capture footage from inside or outside your home, a surveillance camera plays a significant role in detecting and notifying you of concerns.
Beyond protection, security cameras also provide convenience for overall home management. For instance, you can check cameras to see if a package has arrived, check footage to see if your pets are behaving, or use a camera to determine whether or not your children are home from school and working on homework.
A specialized security integration team will be able to add cameras strategically throughout your property based on your unique security needs and concerns. In addition, you can purchase subscription-based monitoring services for increased protection no matter the time of day.
Video Doorbells
The video doorbell has taken off as a mainstream home protection feature. When a visitor rings your doorbell or motion is captured, homeowners can interact with a person through the included microphone and speaker functionality. So not only can you see who is at your front door, but you can also talk to them. There's no need to open the door for solicitors anymore or worry that you missed a visitor stop by while you weren't at home.
Smart Locks
Smart locks do more than lock and unlock remotely. Today's smart locks are an access tracking tool with capabilities to monitor who is coming and going and assign time and user access permissions through a digital dashboard accessible through a smartphone app. For example, with a smart lock system, the system notifies you if your teenager misses their curfew, or you can allow delivery teams to set packages inside your home versus leaving them on the front step where thieves might take them.
Contact our team today for more information about modern smart home security systems and controls for your Stamford, CT, home. We can't wait to hear from you!