Electronic House
Electronic House 2018 Home of the Year Winners
ULTRA-MODERN AMENITIES ARTFULLY ENHANCE NYC RESIDENCE
For example, a Ketra lighting system was a high priority. Ketra automatically adjusts color temperature according to outside light to regulate the family's circadian rhythm, Rich explains, like blue hues enabling natural relaxation; also, Ketra brings stylistic benefits, like the 2,000 color-changing LEDs that create art in the grand foyer.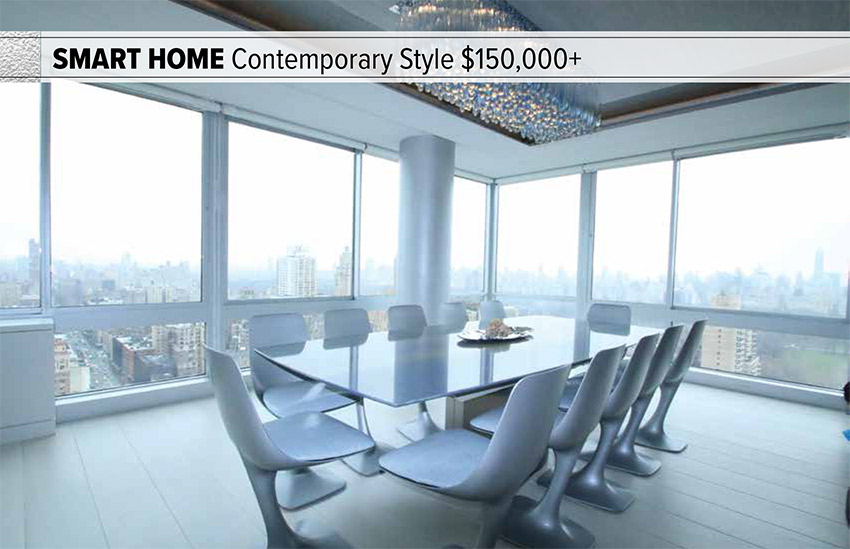 Decorative mounts for Savant sunshades and Lutron blackout shades with in-wall recessed side channels combine form and function for automated window treatments accessing the Manhattan skyline.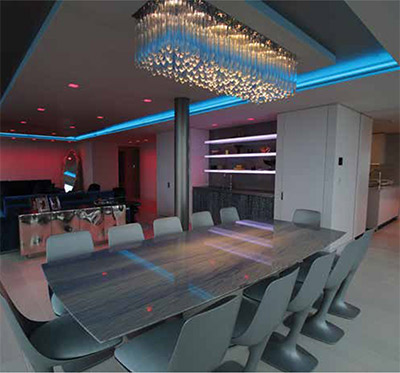 Aesthetic matters also included using TruFig for all keypads, outlets and iPorts to create sleek control framework, Rich notes. Stealth Acoustics Invisible speakers tap into the Savant multiroom audio system, while Tru-Audio soundbars add to the setups for surround sound in the living and family rooms. The living room has a 75-inch TV within marble framing while the family room has an 85-inch TV in a custom A/V cabinet.

No video selected.