Why Motorized Window Treatments are the Perfect Addition for the Summer
Keep Your Home Cool With a Motorized Shading Solution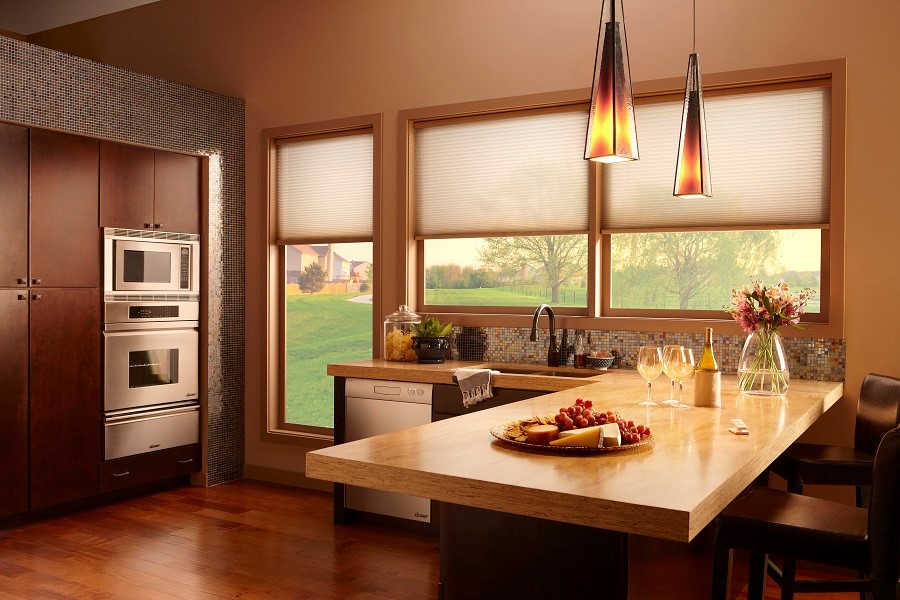 With summer approaching here in Connecticut, you might be facing a familiar issue this time of year.
Your trees are beginning to bloom, and you want to showcase views of your property's outdoor areas during their most aesthetically pleasing time of the year. But summer also comes with warmer temperatures – and an increased need to keep your home cool amid rising energy costs.
This presents a dilemma: How you can you preserve your home's outdoor views while preventing solar heat gain through your windows and keeping your home cool during the summer?
The answer is by adding motorized shades.
In this post, we'll share why motorized window treatments are the perfect addition to your home for the summer – whether you live in Greenwich or beyond.
SEE ALSO: How to Pick the Right Window Treatment
Energy-Saving Design
Some of the best motorized shading solutions are optimized to save you from spending unnecessarily high amounts of energy.
How? Well, it starts with the design of the shade.
Consider a honeycomb blind solution, pictured above. These shades, perhaps the best for energy-saving during the summer, feature a single-cell or double-cell design that insulates your home's air and prevents it from escaping through your windows.
In the summer, this is especially helpful as your shades will retain colder air from your air conditioning system. By featuring shades with a lighter color, they also will reflect direct sunlight attempting to enter and heat up your home's interior.
Best of all, however, you still can preserve a view of the outdoors while utilizing a honeycomb shading system. Simply select a shade that has a higher opacity level – the greater openness level your window treatment has, the more you will be able to see outside.
Of course, you also can select from a variety of solar roller shades that can feature a reflective backing for increased energy efficiency during the summer.
Ultimately, our team can help you sift through many shading samples until you find the perfect window treatment for your home.
Integrated Control Methods
While you can find a manual shade that features a similar energy-efficient design, motorized window treatments are far more effective at saving you energy – making them an ideal summer addition.

For example, our team of technology professionals can integrate your motorized shading setup with a home automation system that might also include smart lighting control, an intelligent thermostat, and more.

As you program your smart home system, you can set a command so that your motorized shades are lowered, your thermostat is set to an eco-mode level, and your home's lights are turned off while you are away from the house.

During times that you are home but don't want direct sunlight heating up your interior and potentially causing damage to your valuables through long-term exposure to UV rays, sunlight sensors automatically can lower your blinds for you.

Of course, one of the best benefits of motorized shades is that you can control them through a variety of methods in addition to enabling automation features.

You can use an in-wall keypad, touchscreen panel, or smartphone or tablet to raise or lower blinds on a moment's notice – whether you're in the room or elsewhere in your house.

With more ways you can control your blinds, you will find them more convenient to use. That way, you can easily raise them in the morning as you wake up and lower them as your space begins to heat up throughout the day.

If you're interested in learning more about our custom motorized window treatment installation services throughout Connecticut, we encourage you to reach out to us today.

You can contact our team now by clicking the button below.

No video selected.