Upgrade Your Restaurant with an Automated Audio Video System
Commercial Audio Video Can Boost Business for Stamford, CT Restaurants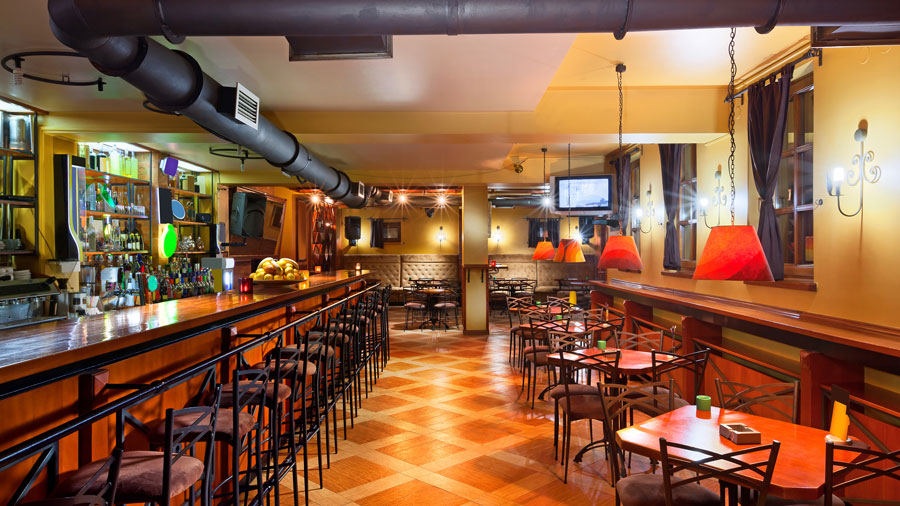 Technology has revolutionized business operations for all sorts of industries, and the restaurant business is no exception. Automation is making it easier for restaurant owners to grow their businesses while keeping costs low. A big aspect of restaurant automation is commercial audio video—the music and visual displays you have in your restaurant. Below, we've outlined three of the main ways you can improve your Stamford, CT restaurant with commercial audio video.
SEE ALSO: How to Install Lighting Controls in Your Connecticut Restaurant or Bar

Increase Customer Retention by Improving Ambiance
Audiovisuals do a lot to improve the ambiance in a restaurant. Reinforce your restaurant's personality, whether you are a French café or a sports bar, by having a playlist with the perfect set of music. Use visual displays to modernize your artwork and advertisements. Instead of paying for physical signs that can't easily be changed, video displays can be updated on a regular basis with different artwork, promotions, and menus. The result is a far more engaging atmosphere that will impress initial customers and keep them coming back for more.

Modernize Ordering with Interactive Video Displays
Save on operational costs by having your customers do their own ordering on interactive touch screens. Your clients will love being able to take control and choose exactly what they want for their meals. The video display can even connect to your payment system and send completed orders to the kitchen to streamline the entire ordering process. And if your diners need to get the wait staff's attention, all they have to do is push a button on the touchscreen.
Interactive video displays are also useful in high-end restaurants so you can keep customers entertained in waiting areas. Giant interactive screens can provide games that occupy little ones and adults alike while they wait for their table.

Streamline Operations with Integrated Control
Make operating your A/V system easy on your restaurant staff by connecting all the different components—speakers, 4K Ultra HD TV displays, music servers, karaoke equipment, and more—using one intuitive touchscreen remote. Your wait staff can respond quickly to customer requests to change the TV station or lower the music volume instead of searching for the right remote. At closing time, turning off all the electronics happens in an instant, and the system can even be programmed to adjust the ambiance automatically at different times of the day.

Make your restaurant an exciting and modern experience for diners and staff alike with commercial audio video. To learn how Rich AV Design can handle every aspect of the design and installation of a custom AV system for your Stamford business, contact us today.