The Benefits of a Professionally Integrated and Connected Home
Rich AV Design Reveals How Home Automation Adds Convenience, Reliability, and Efficiency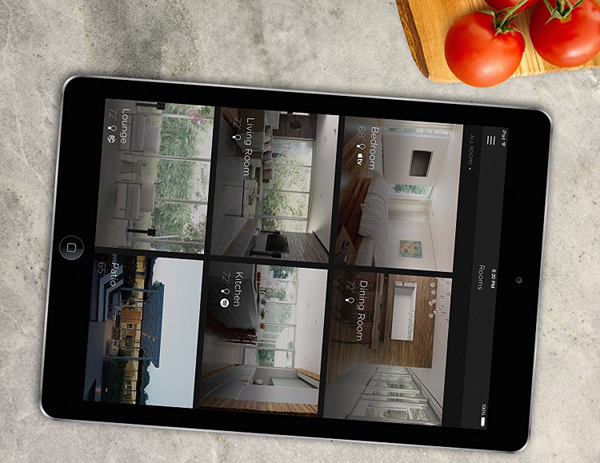 Home Automation is more than the ability to tap an app and adjust the lights. A comprehensive automation and control system is able to control multiple systems, allows you to interact with it in several ways, and easily keeps you aware of the status of your home.
With Rich AV Design, those in Fairfield County, Greenwich and Stamford are just one call away from the efficiency and convenient control of a professionally integrated home. Whether you're embarking on a home renovation, a new construction, or whole home build, we'll help you determine the best solution for your space. How else can home automation improve your lifestyle?
Comfort and Convenience
A fully personalized system will allow you to interact with it in multiple ways. The device used to access the system can be a combination of smartphone apps, computers, touch panels, and handheld remotes. An in-wall touch panel might be used to dim the lights in the kitchen, while a smartphone could be used to turn off lights when settled down in bed. A tailored system doesn't make you rely on only one control device. If you need to be away while a delivery person pays a visit, home automation even allows you to open the garage, or easily unlock a door without leaving work.
Integrated Control
Most of the off-shelf devices fall into the category of cloud control rather than total home control. With partners like Savant, each of the electronic systems (heating/air conditioning, lighting, security, and music) in your home can all be connected and managed by one central processor. With Rich AV Design, your entire environment – from thermostats to music – can be at your command, all while supplying information about the operational status of each device.
Everyday Efficiency
A well designed automation system allows for seamless, intuitive interaction and management of a home's electronics. It doesn't require the user to launch multiple apps that can be inefficient and awkward. The interface should be simple to use, meaning you won't need to refer to a manual to operate it. A connected home can be programmed to adjust a home's lights and other systems to reduce electricity use. These systems can also automatically adjust the thermostat based on time of day and what you are doing.
Give Rich AV Design a call today and learn how all of these benefits and more can be yours with a professionally integrated home automation system.