It's Time to Debunk Common Misconceptions About Motorized Shades
You Might Be Missing Out on This Beneficial and Customizable Smart Home Solution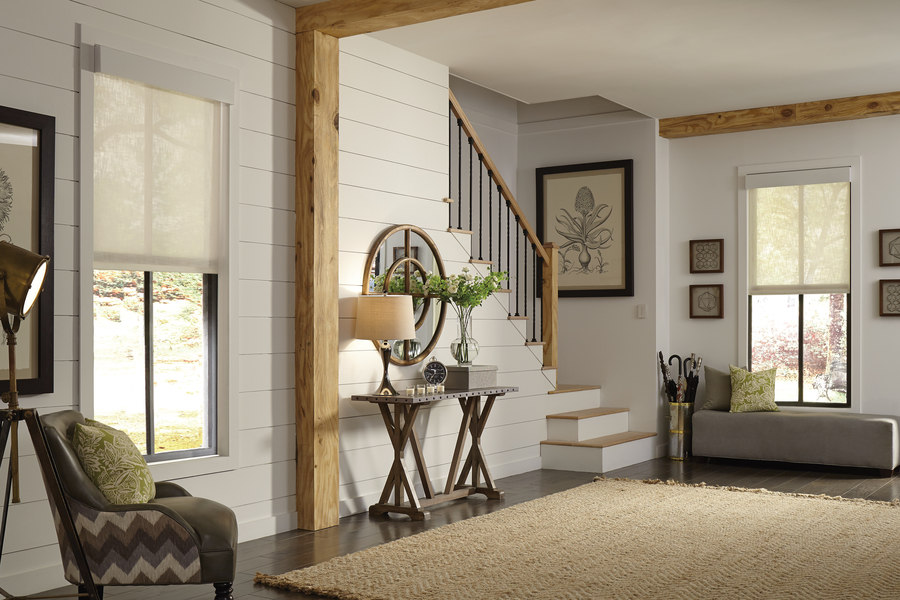 Motorized window treatments are widely advertised as a convenient and energy-efficient smart home solution. However, they're often dismissed by homeowners who believe that they're limited in styles, operate too loudly, only work on certain windows, and are tedious to control.
It's time to debunk these misconceptions. In this blog, we address the most common myths about motorized shades to help you decide if this solution is right for your Stamford, CT home.
SEE ALSO: 4 Ways Motorized Blinds Go Beyond Added Convenience
Myth: Roller Shades Are Your Only Option
While roller shades are the most common type of motorized window treatments, you don't have to settle for this style alone. Our shading partner, Lutron, offers an extensive line of window treatment styles beyond roller shades. Choose from wood blinds, horizontal sheer blinds, vertical drapes, honeycomb shades, and roman shades. Many come in a variety of colors and fabrics, too.
Myth: They're Too Loud
Some homeowners worry that motorized window treatments will make too much noise when operating, causing a distraction during a relaxing evening or movie night. However, Lutron motorized window treatments operate using ultra-quiet drivers that are impossible to detect when shades move and stop. Operation is smooth, silent, and in perfect unison with other moving shades in your home.
Myth: They Only Work on Certain Windows
Does your home feature window walls, skylights, or other unique window frames? Lutron has a motorized solution for virtually any window in any space. Choose from tension shades, cable guided shades, and roller shades that can precisely cover windows up to 12-by-12-feet. Lutron provides necessary heavy-duty brackets for large applications so you can cover stately, hard-to-reach windows.
Myth: Controlling Them Is Difficult
Hand-held remotes or on-wall keypads may feel more intuitive to you than using a smartphone app or voice commands, but all of these control options are available to you. You don't have to select just one. When we meet with you to discuss your motorized window treatment needs, we'll design a custom control solution that makes the most sense for you and your family.
We'll even show you how to command your shades in tandem with the rest of your smart home. A Savant home automation system integrates your disparate smart home devices, such as your lighting, shading, climate, security, entertainment, and more into a single platform for easy one-tap commands of your entire property. Create custom scenes to set the mood, complement an activity, secure your home, and more in one fell swoop.
Maximize convenience, comfort, and efficiency with automated shades, drapery, and blinds that fit your style and make your home look beautiful. To learn more about your options or to schedule a free consultation with us, call our team today at (203) 653-5025 or fill out our online contact form.