Is There a Better Way to Manage Your Home's Shades?
Get Rid of Those Inconvenient Cords and Wands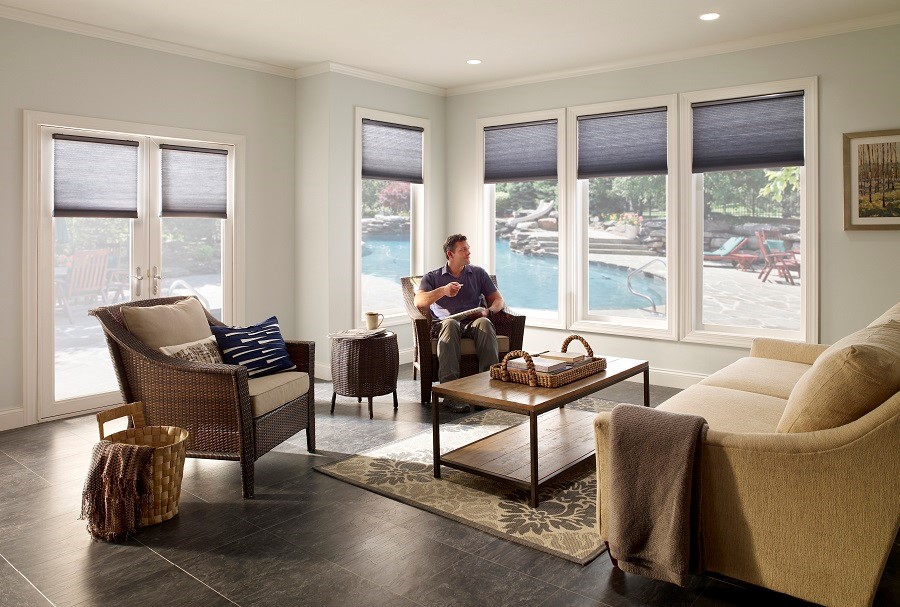 There are a lot of ways you can incorporate smart technology. Sometimes it doesn't have to mean bringing in brand new devices, but rather upgrading the ones you already have. The one upgrade we see most often is people going from manual shades and blinds to motorized window treatments.
Everyone's looking for a little relief from those cords and wands that are not only an eyesore but are hard to use and can even be potential health risks to vulnerable family members. Enhancing your everyday lifestyle is as easy as embracing new ways to manage the shades in your Darien, CT home.
SEE MORE: Can Lighting Control and Motorized Shades Complement Your Interior Design?
Remote
Remotes are one of the most popular control options when it comes to motorized shades. There's no need to get off the couch or out of bed to adjust the shades. Raise shades, lower them, or pull them up to a saved setting all at the simple press of a button.
Mobile App
Get control of all your home's shades from one location by incorporating a mobile app or dedicated touchpad. Eliminate the need to go from room to room to check which shades are open to close them at the end of the night. Look through your app to see which need to be closed and do so remotely. In fact, you can even create a scene that automatically closes all the shades in your home.
Wall Keypad
On the same wall keypad, you can manage lights, shades, music, and even pull up scenes like the one mentioned above. Relying on keypads not only makes it easy to control multiple shades simultaneously, but it can also reduce your wall acne. Under one keypad, you can manage what may have taken numerous wall switches in the past.
Timer
Are there certain times of the day when you know for sure that you'll want your shades and blinds to be closed or open? Get a fresh start to the day as shades open to reveal the natural light when it's time to get up in the morning. Have peace of mind that all shades are closed at the end of the night by using preset timers to control them.
Sensor
Having to get up in the middle of a game or movie to close the blinds as glare creeps up on your screen is no fun. Get the shades to do the work for you with photo sensors. These sensors close your shades as soon as they sense direct sunlight. That way you can eliminate glare when watching TV and reduce your home's overall heat gain without having to lift a finger.
Let us help you get the most out of your shades and drapes with motorized window treatments. Enhancing control can have economic, safety, and even stylistic benefits. The first step is reaching out to one of our shading specialists by calling (203) 653-5025 or clicking the button below.
EXPLORE OUR SMART SHADING OPTIONS