Introducing Vivint: Smart Home Security in the Palm of Your Hand
Always Stay Connected to What Matters Most with a Vivint Smart Home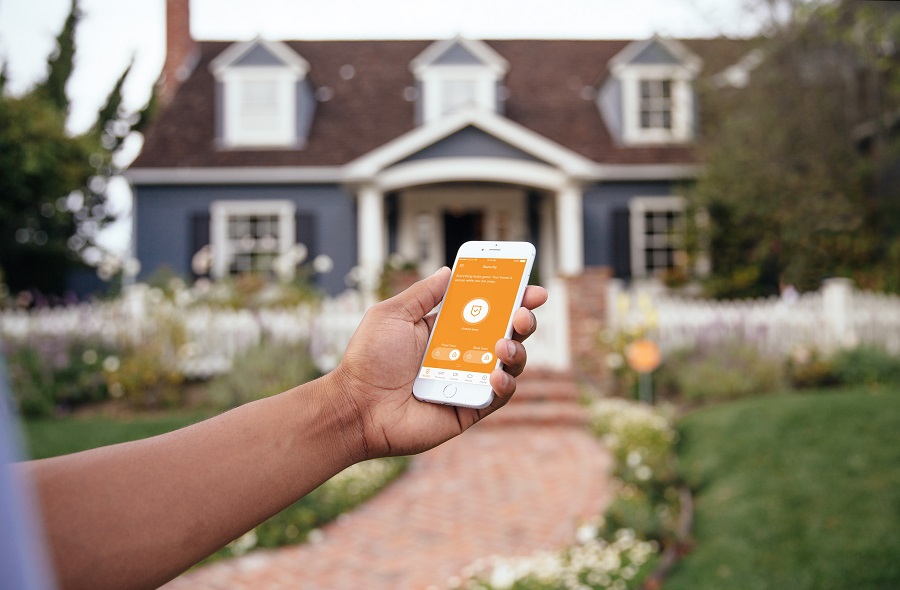 When it comes to taking care of your home, we know security is a top priority. That's why our team at Rich AV Design now proudly partners with Vivint, a leading smart home services provider that offers advanced and proactive smart home security solutions for homeowners in Stamford and broader Connecticut.
Vivint offers homeowners solutions to monitor, protect, and automate their properties with cutting-edge technology that integrates into a single platform for seamless control no matter where you are. Want a smarter way to secure your home? Keep reading to learn more about Vivint.
SEE ALSO: How to Maintain and Monitor Your Smart Home
Keep an Eye on Your Home
Whether you're at home or away, you can always keep an eye on what's happening inside and outside your property from the convenience of your smartphone. Vivint indoor and outdoor cameras store live and recorded footage of activity happening in and around your home so you can view it at a moment's notice.
Included with built-in motion detectors, Vivint cameras can send alerts to your smartphone to notify you of any sensed activity around your property. Enjoy 180p HD resolution, night vision, and wide-angle lenses for a clear, more complete picture no matter the time of day.
Vivint also ensures you never miss an important moment at your front door. With the Vivint video doorbell, which integrates seamlessly with the rest of your Vivint smart home security devices, you can answer your door from anywhere. See who's at the door from your smartphone or Vivint Smart Hub with one-way video and communicate with them using two-way audio.
If you're not home to let in trusted guests or family members, you can remotely unlock your door from the convenience of your smartphone to let them in. With custom visitor alerts sent straight to your phone, you'll never miss when someone approaches your door.
Stay Ahead of Unexpected Threats
Life events can be unpredictable, and that includes activity inside the home. If your home is ever threatened by water leaks, smoke, or carbon monoxide, Vivint's state-of-the-art sensors are there to help. Sensors help limit any impact by warning you of potential dangers so that you can act fast.
With Vivint sensors, you can help reduce health risks for family members, preserve your home from disaster, and save money from potential damages. What's more, every sensor in your home connects to one system to give you easy monitoring and support.
Control Everything from a Single Platform
Say goodbye to the hassle of controlling a bunch of disparate devices throughout your home. The Vivint Smart Hub makes your life easier by integrating all your Vivint smart home devices into a single platform. Using the Vivint mobile app or the Smart Hub interface that sits on the wall in your home, you can easy check the status of your system, manage locks, view cameras, and more.
The Vivint Smart Hub features a 7" HD touch display, elegant user interface, instant two-way audio, a backup battery, and securely connects to your home via Wi-Fi or Z-Wave. With the Smart Hub in place, you'll no longer have to walk around the home to lock doors, set alarms, or even adjust your lights. You can do it all from one location.
Enjoy 24/7 Monitoring
Vivint offers award-winning customer support and home security monitoring services around the clock so you always have a lifeline in threatening situations. When life gets busy and you miss an alert, Vivint's authorized monitoring team will also be notified and take necessary action to keep you and your home safe. Shave precious seconds off response times in a moment of danger with the Vivint Smart Hub panic button feature, which immediately puts you in contact with your monitoring team for emergency help.
Stay connected to what matters most with Vivint smart home security. Our team can help you build a personalized smart home package with all the devices you want and need, from indoor and outdoor cameras, video doorbells, smart locks, smart sensors, voice control, 24/7 monitoring, and more. Everything is professionally installed for you, and customer support is available around the clock. Learn more about Vivint by calling us at (203) 653-5025 or contacting our team here. We look forward to serving you!