How to Install Lighting Controls in Your Connecticut Restaurant or Bar
Reap Big Benefits from Lighting Automation in Your Commercial Business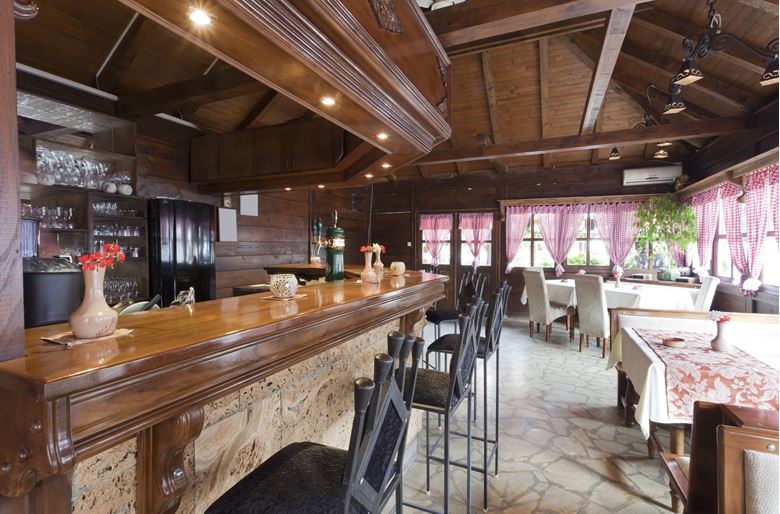 Whether you have an up-scale restaurant or a friendly and casual bar, the right lighting and controls are extremely important for maintaining a successful business. The hospitality industry is fierce, and technology helps you not only stand out from the crowd, but it also helps you manage the day-to-day operations. Here are some of the ways lighting automation and smart controls can benefit your restaurant, bar, or other commercial business in the Greenwich, Connecticut area.
SEE ALSO: 3 Ways Motorized Shades Can Enhance Your Business

Create an Unforgettable Dining Experience with Dimmers
People go out to restaurants because they want to experience new cuisine, new surroundings, and new experiences. To make your guests enjoy their time at your restaurant, you need to create the right atmosphere that will make them feel relaxed and comfortable. Dimmers help set the mood of your dining room by lowering the lighting at the right times. With our lighting controls, you can press the "Dinner", or "Late Night" button and have the lights automatically transition over a period of time, to set the mood without it being noticed.

We can also help you separate zones of lighting so that you can set different lighting levels in different spaces. For example, dim the lights down really low in the bar and lounge area, slightly higher in the main dining room, bright in the back kitchen, and leave a nice inviting glow near the hostess stand to entice people to walk in.
Use Convenient Controls to Simplify Your Workdays

With our Savant control systems, you have access to every zone of light and every setting on a mobile device like a tablet or smartphone. In addition, we can install LED touch controls in the wall for quick access in each room. Create your own settings, daily timers, lighting sequences, and even name them for special events and dates. Everything can be planned and scheduled in advance so you don't have to worry about something as small as lighting and can focus on managing your business and meeting customer satisfaction levels. As an owner, you can also turn on and off lights from any location in the world. Out of town? Open the Savant app on your iPad and shut down the lights if your staff forgot.

Save Money and Energy with Lighting Automation
If saving money and energy is high on your priority list, we can ensure that you decrease expenses on utilities with our energy-saving lighting solutions. Timers, occupancy sensors, and wireless access all help you take control of your surroundings and get big savings. According to Lutron, lighting accounts for about 40% of the electricity use in buildings, which is higher than heating, cooling, and equipment. By integrating the lighting with shading and the thermostat your savings can increase even higher.

Would you like to learn more about how automated lighting and smart controls can enhance your restaurant or bar? All you have to do is contact us by filling out this online form.