How to Customize Your Greenwich Smart Home
Enjoy Comfort, Convenience, and Control with Smart Home Automation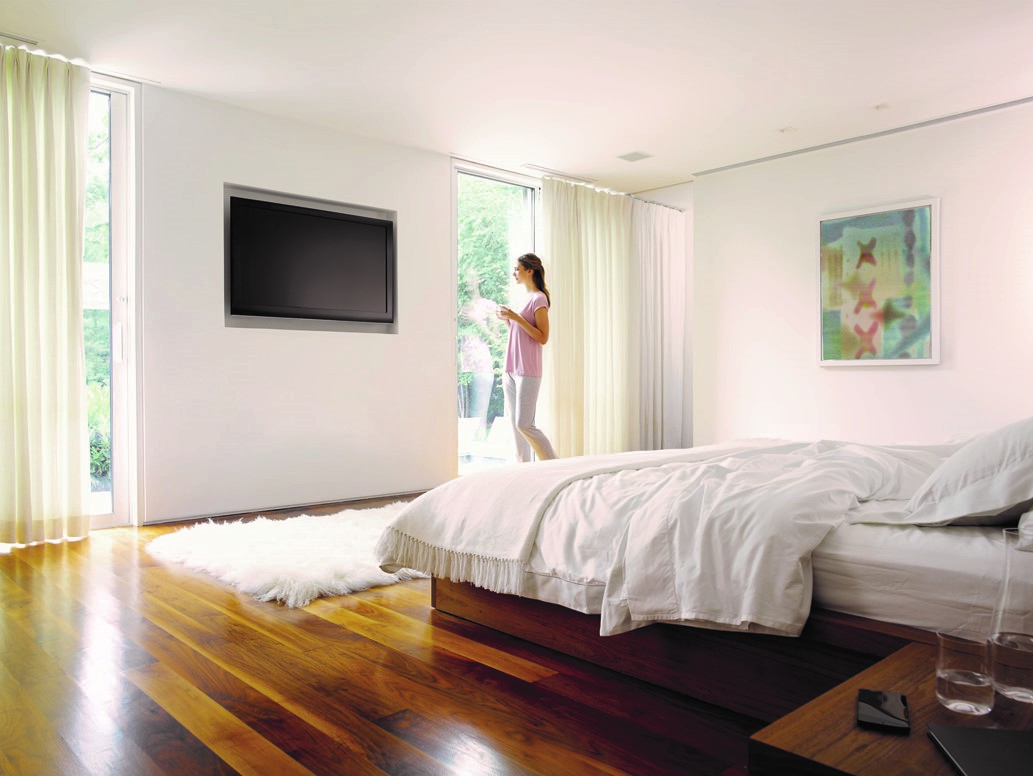 Today the term "smart home" evokes a lot of different thoughts and reactions. With the Internet of Things on the rise, it's easy to get lost in all of the new gadgets on the market. Today your refrigerator can take a picture of your food inventory and alert you when you need more milk. You can turn on your oven with your phone, and monitor your laundry's progress wirelessly as well. Yes, these connected appliances are smart, but having a smart home is so much more. Rich AV Design's aim is to educate you on what it means to have an electronic lifestyle. Continue reading to learn more about smart home automation and how to customize your home with our Savant systems.
SEE ALSO: New Features from Savant Systems


Creating Scenes
With most smart home systems, you can customize your scenes, which are specific sequences that start a variety of solutions at the same time. You can turn on the lights, shades, music, TV, and security system all at once with the press of one button. What makes Savant unique is that you can tailor all of the settings using a mobile device and then save it and name it for any occasion. Here are some of our favorite and most frequently used scenes. Keep in mind that not only can you start them using your smartphone and iPad, but we can also customize buttons on the wall for quick control.


Good Morning
Imagine creating your own unique alarm clock every day with your smart home. Instead of waking up to a blaring alarm, your favorite artist will play through your in-ceiling speakers above your bed; the motorized shades will let the sunlight in to reach your face and open your eyes; the Seura TV mirror in the bathroom will turn on the news and weather and traffic reports; and the thermostat will adjust to a comfortable setting. You can choose whichever setting you like and change it anytime. The sequence will turn on every day at the same time automatically. You can even make a weekend sequence too when you want to sleep in a little.


Movie Night
The movie night scene can apply if you have a dedicated home theater or media room. Using the Savant remote or app on your tablet, hit "movie night" and the projector will turn on, the screen will adjust, the lights will dim, and your movie will turn on instantly. You can select a movie ahead of time and download it using Prima Cinema for new releases, or pick a movie using the Kaleidescape movie server. They have 4K and HD titles to rent or buy and add to your digital movie collection. We can also tie in all of your streaming sources, like Hulu, Netflix, and Amazon Prime. All of the equipment is hidden from view so your theater looks stellar and your controls are clean and organized.


Away
One of the most important everyday scenes you will use is "Away". Hit the button at the front door as you leave and the security and surveillance system will turn on, the lights will turn off, and the system will go into an energy-saving mode by adjusting the thermostat and shades throughout the day. With smart locks, you can keep tabs on who is coming and going as well.

Would you like to use any of these scenes in your Greenwich, CT home?