How to Bring Your Technology Together with the Savant App
Full Control of Your Smart Home in the Palm of Your Hand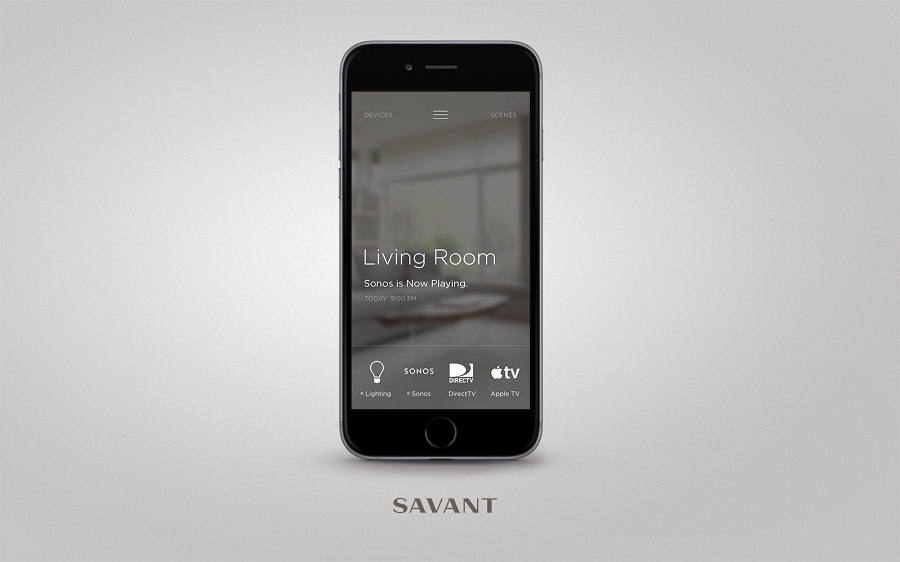 Get the most out of your smart technology with a solution that offers one-app control of your entire home. One of the main reasons we work with Savant Systems for all of our home automation projects is because of their intuitive user interface. Not only is all your technology in one place, but it's easy to manage through a beautiful, customizable profile.
Often as families transition into smart technology, they replace a clutter of remotes on the coffee table with a clutter of apps on their phone. Finding your way to the right app for what you want to do can be frustrating. Let your local Savant Dealer take all the smart devices in your Stamford, CT home and put them under one easy-to-use interface.
SEE MORE: How to Make Your Guests Feel Welcome With Home Automation
All Your Technology in One Place
Explore the many ways to manage lighting, entertainment, climate and more from your app through our video tutorials. Each family member gets a personalized profile with quick access to the features and scenes they use most often. There's also the ability to set limits on specific accounts if there are particular systems—like your security and surveillance—that you don't want them to access. For added customization, add your photos to represent the rooms in your home.
Set the Perfect Scene Instantly
There's also a more natural way to save and pull up your favorite settings in the form of personalized Savant scenes. Are you ready to host friends for a dinner party? Design a smart scene through your app that starts a curated playlist, lowers the thermostat and activates some festive lighting. The scenes you use most often can go in your favorites to access them directly from your home screen. Edit scenes from the app to add a new device or if you find a more appropriate setting you like.
Stream Your Favorite Music
Our clients particularly like the multi-room audio solutions within the Savant App. Explore their list of native streaming services for an easy way to access your favorite music. If you don't find what you want on Spotify, Pandora, or Deezer you can also pull up your digital collection. Once you have a playlist ready you want to listen to, play it throughout the house with just a few swipes of your screen. Just choose the room or rooms you want to listen in and have a soundtrack that follows you throughout the day.
Stay Connected to Home
Even when you're not home, your Savant App gives you peace of mind. Alerts pushed to your favorite smart device let you know if you left a light on, the garage door open or didn't set your alarm. Not only do you know what's happening at all times, but you can make the necessary changes directly from your app. There's also the option to view live surveillance footage of your home if you have cameras installed.
Coordinate Across Devices
Run your Savant app on the device of your choice including your laptop, smartphone, iPad or smartwatch. Synch up your app with your handheld remotes and touchpads to make it easier to find your favorite scenes, channels, and features.
Ready to find out what a one-app smart home looks like? Have your local Savant Dealer design a custom solution for your space. Call us at (203) 653-5025 or fill out our contact form for a free consultation.