How to Blend Style and Entertainment Perfectly in Your Media Room
Stealth Acoustics Offers High-Performance Audio Without the Clutter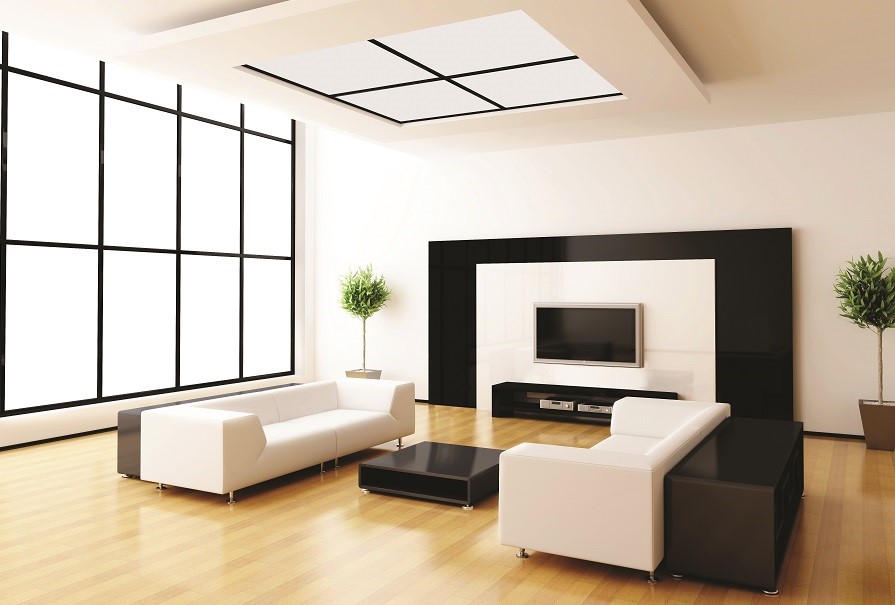 Your media room is the one place in your Greenwich, CT home where you can truly showcase your family's style and personality. Which is why you've likely placed immense importance on making sure it fits your unique interior design preferences. At the same time, it's also going to be your family's central entertainment area unless you have a dedicated home theater. This presents a particular problem during your media room installation when dealing with audio.
Whether you're listening to music or watching a movie, you need a variety of speakers to get high-quality sound. With surround sound setups that can have up to ten speakers, audio can become a considerable obstacle to your sleek design. You don't want audio equipment clashing with the balance of color, texture, and space you created.
SEE MORE: 3 Ways to Hide a TV in a Media Room
Get Rid of Your Audio Clutter
The good news is a lot of audio manufacturers have solutions that let your speakers turn into a stylistic point of reference or make them disappear entirely from your space. In this blog, we're going to highlight two specific examples from Stealth Acoustics, one of our audio partners.
The company is committed to creating sleek audio options, hence the name. Below we showcase two solutions that would be ideal for any media room design. We're going to talk about their invisible speakers that stay entirely hidden within your walls and their Image Art line that transforms your speakers into works of art.
Make Your Speakers Disappear
Stealth Acoustics offers two lines of in-ceiling and in-wall invisible speakers. Ranging from 11 to 30 inches in height, they're ideal for any space. Designed to live within your walls, they include a rigid, stable mounting area that ensures sound does not bleed into adjacent rooms.
You can use a variety of finishing options to cover the speakers including latex paint, wallpaper, fabric, and even texture coats. For audiophiles, Stealth Acoustics stands out for its LineaResponse X line of high-performance invisible speakers.
You can pair these in-wall and in-ceiling speakers with one of the company's invisible subwoofers to create a truly immersive surround sound experience. Work with your media room design expert to figure out if in-wall or in-ceiling subwoofers would provide the best sonic experience for your space.
Turn Them into Works of Art
Why make your speakers disappear when you can make them a stylistic focus instead? Let them enhance your décor instead of taking away from it. If you want to add a spark to your home, we recommend going with Stealth Acoustic's mountable art speakers.
These thin wall-mounted fixtures use the same technology found in the company's trademark invisible speakers. With the Image Wrap model, you can laminate the speaker with high-resolution images from the company's art gallery or from photos or artwork you provide yourself.
With one solution you can transform your media room's style and audio quality. To find out more about stylistic sound options for your space, you can reach out by calling (203) 653- 5025 or filling out our online contact form.