How Rich AV Design Can Help You Build Your Dream Home Cinema
Our Home Theater Design Professionals Have the Expertise You Need to Bring Your Vision to Life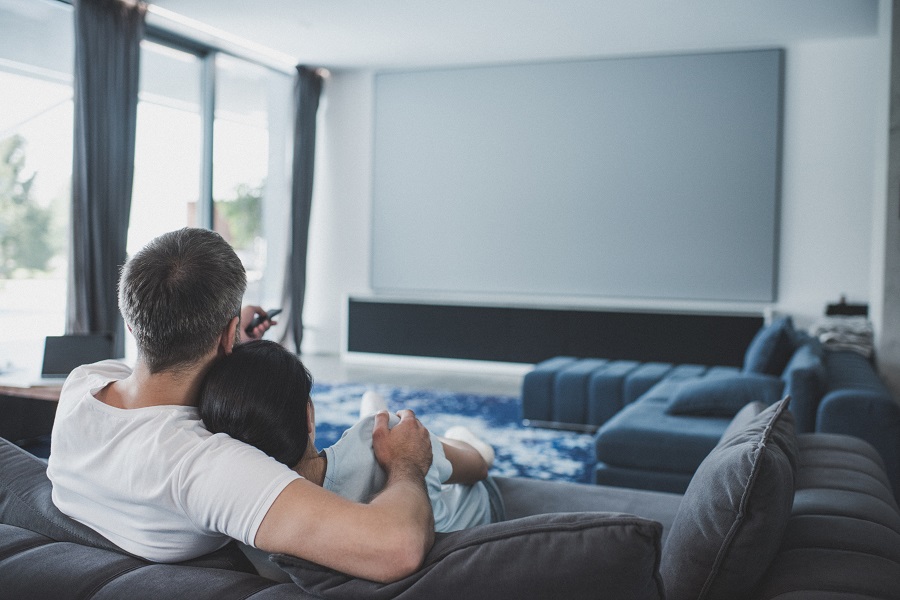 When you imagine your dream home theater, what do you see? Maybe it's a private space that's been precisely designed to simulate the nearby commercial cinema. Perhaps you visualize a more open, multi-purpose media room with a large TV display and relaxed seating. Whatever your vision, our team of home theater design and installation professionals can help bring it to life.
Our team at Rich AV Design designs and installs personalized media rooms and home theaters for homeowners in Darien, CT and the surrounding areas. Each is tailored to meet the needs of our unique customers, and we can do the same for you. Keep reading to learn more about our home theater design services and the benefits of working with a professional!
SEE ALSO: 3 Ways to Upgrade Your Media Room Design
We Consult with You First
You may already have an idea of the layout and solutions you want in your home theater, but that's not a requirement. Our seasoned experience in designing and installing unique home theaters allows us to offer valuable insight into the latest brands and products that will best achieve your desired results.
Not sure if a projector or TV display is best? Can't decide whether you'd prefer concealed or floor-standing speakers? Are you unsure of how to position the seating to optimize the view from every corner of your space? These are just a few questions and concerns you may have at the beginning of the project, and we're here to answer all of them.
We'll advise you on what products and models are best, communicate with you the latest innovations and trends in home theaters, suggest creative solutions that elevate your home and lifestyle, and walk you through the project step-by-step once details are set.
We Collaborate with Other Teams
The process of your home theater installation can be quite extensive, and it requires the expertise of many professionals to complete the job. From the very beginning, our team oversees all the details of every step of the project and proactively communicates with you, the contractors, sub-contractors, interior designers, and the rest on board to ensure the multi-faceted project is done smoothly and efficiently.
Whether we bring in our own teams or you request we work with yours, Rich AV Design ensures everything from the display placement, seating arrangement, and speaker calibration to the lighting and climate installation are executed with professionalism and efficiency so the project never causes unwanted delays or unexpected additional costs.
We Offer Ongoing Support
Even after we've handed over the controls, our work isn't over. Not only will we train you on how to navigate your home theater system, but we'll also provide ongoing maintenance and support any time you need it. Though our home theater systems are robust and reliable, technological difficulties may still occur. When that happens, we're here to fix the problem so you can get back to enjoying your entertainment.
Our team stays up to date on the latest audiovisual and smart home technologies, which means we'll also stay in communication with you about new features and upgrades to enhance the performance of your media room or home theater so you always experience the absolute best sound, video, and control.
Bring your dream home theater to life by working with us at Rich AV Design! To get started, fill out our online contact form or give us a call at (203) 653-5025. We look forward to assisting you.