How is Savant Different From Other Control Systems?
Rich AV Design Shows You the Best Savant Features for Your Connecticut or New York Home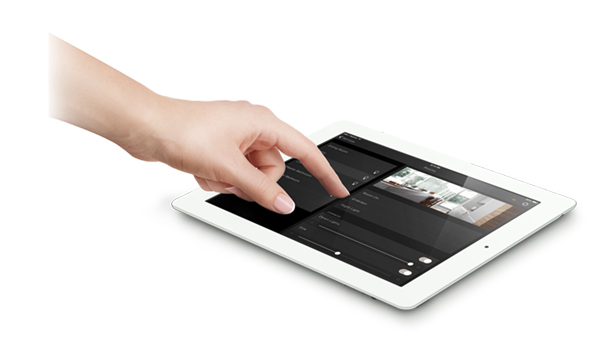 There are many control systems on the market today. So how do you choose one, and what are the best features? Rich AV Design is a Gold Dealer of Savant Systems because it has top-of-the-line technology and groundbreaking solutions. Their new app makes everything in your house accessible—all in one place.
Here are some ways Savant distinguishes itself from the competition and goes beyond the basics of the on/off switch in your Connecticut or New York home.
Savant Has the Most Customizable System Out There
Savant gives you the opportunity to express your personality with their app because the system is designed to reflect the rhythms of your daily routine. For example, name a button "Dinner" and save settings to adjust the lights to go bright for optimum visibility, turn on a special playlist of classical music for inspiration, and bring up your favorite recipes on the TV screen to follow. With so many possibilities, you can have a lot of fun with smart home automation.
The App is Versatile Enough to Be Used on Difference Devices
Most people have different uses for different devices, and each individual has their preference when it comes to technology. Are you an Apple lover or are you a loyal Android fan? Unlike other control systems, the Savant app is available on both the Apple store and Google Play. You don't have to depart with your Samsung Galaxy or iPad. You can download the software onto any device.
The Interface Rivals Other Systems for Simplicity and Ease of Use
Ever heard the expression "even grandma can use it?" Savant is one of the most, if not the leader, in control system simplicity. It removes the clutter of multiple remote controls and integrates every element in your home, including lights, shades, music, video, and security. The app draws everything together and puts it in one place, then makes it easy enough for anyone to use. In comparison to every other aspect of home automation, ease-of-use is by far one of the most crucial elements. If the interface is not intuitive enough for you to understand, why even bother?
Rich AV Design is now offering Savant Systems to the Fairfield County, Greenwich, and Stamford Connecticut areas, as well as New York City and beyond. Contact us at (203) 653-5025 and let us show you how Savant controls surpass the others. With a house this smart, you won't regret the investment in this latest technology.