How Are You Controlling the Sunlight in Your Home?
Automated Shades Help You Harvest Natural Light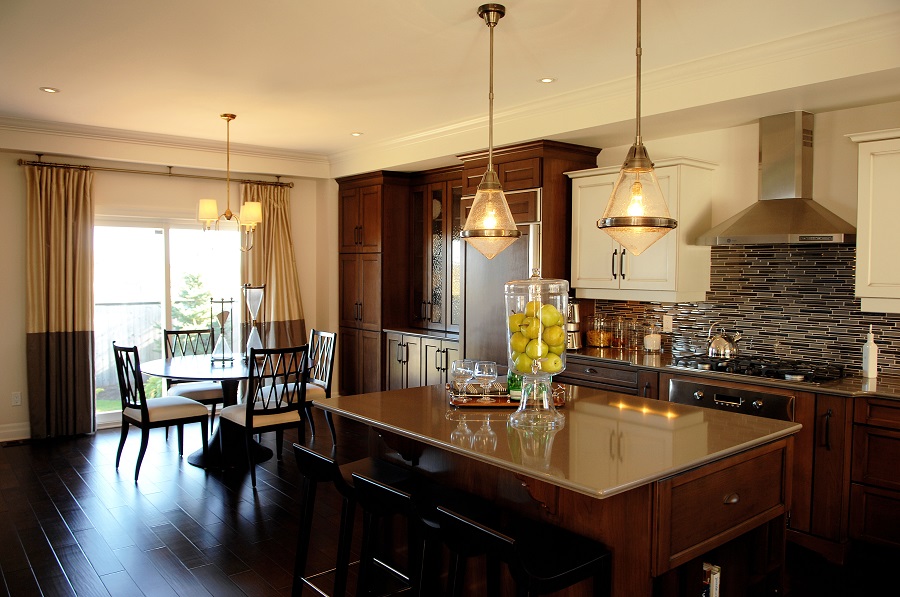 While your shades, blinds, and drapes have a wide range of purposes, there are two that stand out above the rest: protecting your privacy and managing natural light. Though daylight can improve your day by basking your space in a warm glow, it can also make your television unwatchable in the afternoon. So, you how do you get it only when you want it?
While you can turn fixtures on and off on command, managing when and where you get sunlight is a little trickier. Although shades are a great start, when controlled manually it's difficult and tedious to stay ahead of the shifting sunlight. Smart shading solutions that let you manage them through apps, sensors and schedules make it easier for you to take control.
You can use automated shades in a variety of ways to harvest natural light and improve your day-to-day lifestyle. Each family will find their unique approaches, but below we outline some of the most common ones you can implement in your Stamford, CT home.
SEE MORE: How to Pick the Right Window Treatment
Reduce the Use of Artificial Light
The first thing that comes to mind when talking about natural light is how it serves as a replacement for artificial light. One way to make sure you're not wasting energy when the sun is out is to have your motorized shades on an astronomical timer. Program them to go up when the sun rises and close as soon as the sun sets as well.
Regulate Your Internal Temperature
There is one caveat when using sunlight throughout the day—it heats your space really fast. How can you balance out the need for natural light with wanting to keep your home at a comfortable temperature? Establish additional timers to close shades at the hottest times of the day or when the sun hits them directly (the specific times will depend on whether you have west or east facing windows).
Eliminate the Glare on Your Television
Even the best TVs can't compete with glare caused by sunlight. Any time you want to lay back and watch a movie or binge-watch your favorite TV show, use your motorized shades to create the ideal viewing environment. Ready the room at the press of a button with a "Movie" scene that dims the lights, closes your shades, and turns on the TV to your favorite channel or streaming service.
Improve Your Sleep Cycles
Added exposure to natural light also has its health benefits. Primarily, it helps to regulate your circadian rhythm resulting in better sleep and mental health. Automated shades optimize your exposure to sunlight from the second you wake up in the morning until it's time to settle down at the end of the day. Throughout the day sunlight shifts color from cooler blues to warmer oranges to signal to your body when it needs to be active and when it's time to relax.
Want to learn more about how to optimize the amount of sunlight you get in your home? Reach out to one of our shading experts by filling out our contact form or calling us at (203) 653-5025.