Get Your Store Ready for the Holidays with Commercial Audio Video
Install Smart Controls and Top AV in Your New Canaan Store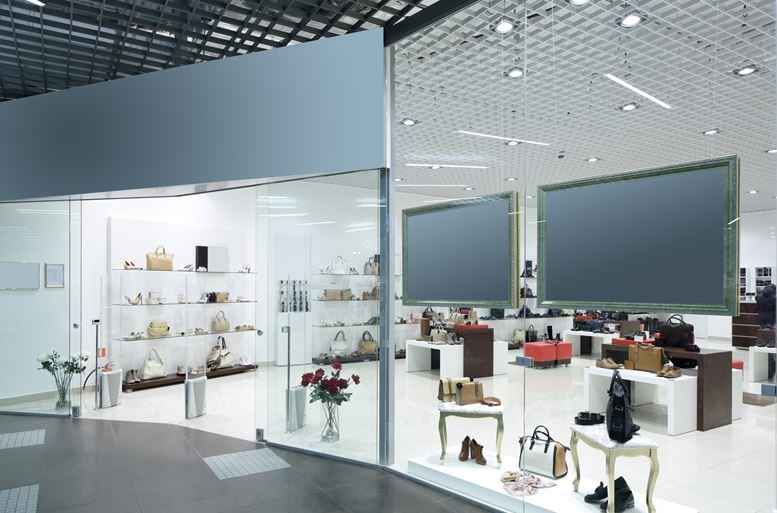 If you work in the retail industry, you know that the holidays are the busiest time of the year. It's critical to meet sales goals and gain new loyal customers. To distinguish your business from all the others, you need something extra special. It's not all about door-busters and freebies with purchases. Commercial audio video can make all the difference in attracting those window shoppers into your store and keeping them there for longer periods of time. Shopping shouldn't have to feel like a chore—after all, people want to enjoy this festive season every second even in a long line. To keep them entertained and in happy spirits, use professional audio video solutions. Here's what Rich AV Design has to offer your business this season.
SEE ALSO: Update Your Restaurant with an Automated Audio Video System
Distributed Audio
The type of songs you play in your store can certainly affect the way your shoppers feel and act. Slow beats and soft tunes will sooth your shoppers and help them relax as they slowly browse your merchandise. High-energy songs like "All I Want for Christmas is You" will give them some extra energy and maybe even cause them to get their shopping list done faster.
With our distributed audio systems, you can easily create holiday playlists and schedule them to play at specific times of day. Play slow songs like "O Holy Night" during the day and something faster like "Jingle Bell Rock" on Christmas Eve to match the tone. If you can tell the customers aren't feeling the music, you can easily switch it up with an app on a tablet or smartphone.
Another strategy is to separate zones of audio throughout your store and play different types of music in every corner of the building. Play kids Christmas tunes in the children's section and target women in the make-up section. With our smart controls you'll be able to time your playlists, adjust the volume, and stream music from multiple audio sources—like Pandora, Spotify, and local radio.
Eye-catching Video Solutions
Digital signs allow you to easily change advertisements and scroll images, text, or video. We live in an image-based society now, and people respond well to images and video rather than static text. We can install a digital sign that displays your eye-catching promotions and fun videos to encourage window shoppers to come inside your store and look at the merchandise.
Video walls also help add to your seasonal décor. Place a large screen, or multiple together, near the Christmas tree to show off your products, sales and other information. Everyone loves to look at the beautiful tree this time of year, so take advantage by adding some more beauty and sending your customers a clear message. You could also play fun music videos or holiday programs to entertain the shoppers who are waiting in line.
If you need help designing a strategy or need a last minute repair or update in your store, please contact us online! We are here to help you succeed at the busiest time of the year.