Get Peace of Mind with Savant's Latest Security Upgrade
Find Out How Their Entry Services Keep You Protected at All Times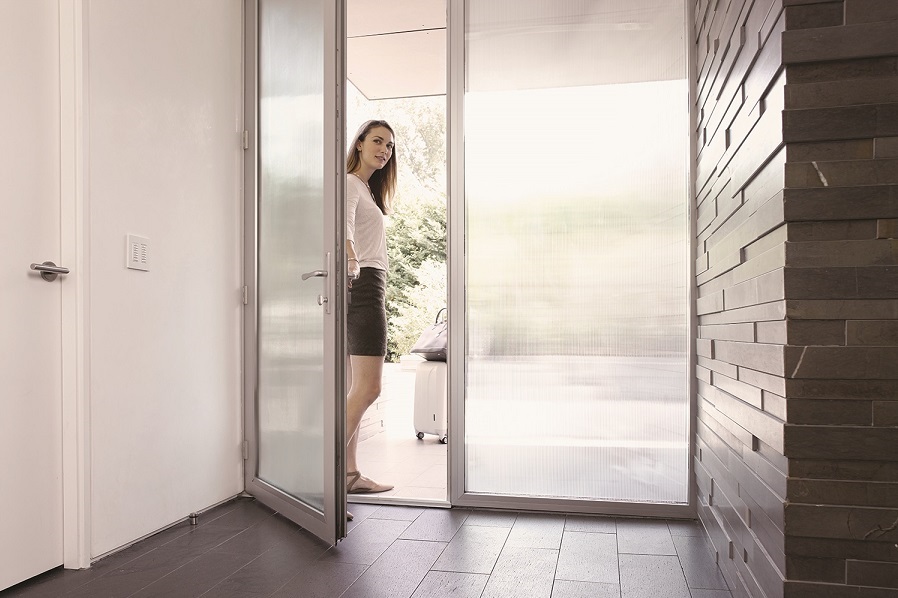 Earlier this year, Savant announced a new suite of entry service solutions that makes it easy for homeowners to see and communicate with people at the front door, gate, garage or any other major entry point. Door stations with two-way communication, sensors and integrated control link up directly to a newly upgraded Savant Pro App for unprecedented access.
Make your Greenwich, CT home safer while streamlining your daily routine with these new smart features. As your local Savant Dealers, we'd like to take the opportunity to showcase these new services and highlight some ways we optimize them for your lifestyle.
SEE MORE: How to Keep Your Smart Home Running for Years
Door Stations
New door stations from Savant come with a variety of features you won't find in other smart home systems, including night vision, motion detection and three months of video storage. Each door station includes exclusive technology from 2N, one of the top IP intercom companies in the world. Every model comes with back boxes that allow for surface or flush-mount installations.
Go with a door station that has a doorbell and HD video camera for smaller applications. There are also some available with built-in keypads to put in personalized access codes or trigger commands within your Savant Smart home. Heavy-duty designs are also available for gate applications where the station is more exposed to the elements.
Savant Pro App
Now you can access those door stations through secure encrypted cloud connections no matter where you are. Receive an immediate notification on your phone if someone approaches your front door at a given time, uses a particular entry code, or rings the bell.
Once you receive the notification, view live footage from the app, communicate with the person directly and unlock the door. In cases where you weren't able to respond immediately, browse recorded footage through your app.
Customizable Control
One of the best aspects of the new entry services is the ability to create custom solutions when it comes to both the door station and the app. You can add various functions, for example, to the door station's customizable buttons to lock/unlock doors, set the alarm, and even pull up some of your go-to smart home scenes.
For the app, choose which actions (like a specific button being pressed or noise being detected) generate notifications. These can also go through your whole home audio. Adjust the volume on these so you get lower sound in the nursery or home theater while keeping a higher alert in the kitchen, living room or patio.
Once you know the entry service features you're most interested in, it's time to reach out to your local Savant Dealer. For a custom solution in a brand-new project or upgrade, schedule a one-on-one consultation with us. Call us at (203) 653-5025 or fill out our online contact form.