4 Things You May Not Know About Lutron Motorized Shades
Discover The Top Features of These Award-winning Shades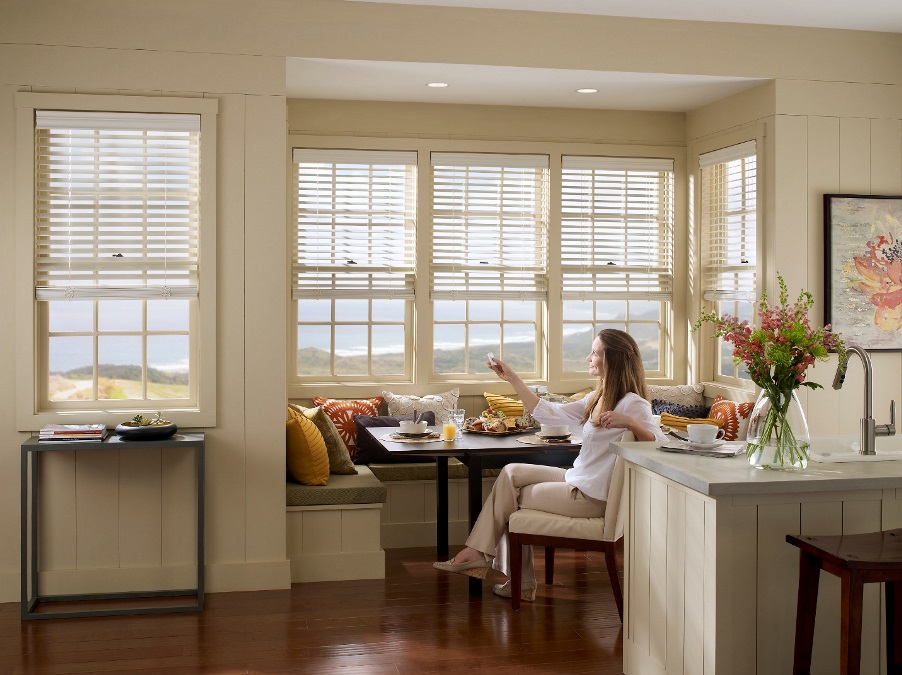 Installing motorized shades in your New Canaan, CT home has many benefits, like saving energy, adding beauty and convenience. However, there are some other great features you may not know about Lutron shading. Their award-winning line of smart shades have incredible technologies that can be used and enjoyed by everyone in the family. Keep reading to discover these top four features we love most.
SEE ALSO: How to Pick the Right Window Treatment
1. Quiet Motor Technology
Lutron's motorized shades include a proprietary technology, called the QS 24-volt DC motor, which allows the shades to move without a sound. The motors that control the shades instantly and silently communicate with one another so they can precisely move up and down without noise. You can lift and lower every shade in the house and won't hear any loud grinding or whirring!
2. Precise Light Control
Lutron is a world leader in precision controlled motorized shades. Of course, one of the most important aspects of installing shades is making sure all of the light is blocked. Whether you are trying to protect your furnishings, stay cool in the summer, or sleep in on the weekend, Lutron's motorized shades precisely prevent light from leaking in. Their family of flat body shades use quadrilateral frames and special tension technologies to make sure the shades are seamless and that the support cables are invisible. Shades also align precisely within 1/16 in of each other for a balanced and beautiful look.
3. A Myriad of Options
When you work with Rich AV Design, you're never limited as to what can be achieved. We can customize any solution to meet your needs, and shading is no exception. A great benefit of working with a top manufacturer like Lutron is that there are eight shade styles and over 1,500 different fabrics, colors and patterns to choose from. You can rest assured knowing that whichever wall paint color you go with, or couch fabric, you can find a shade color or style that matches perfectly. The same goes for controls – Lutron offers remotes, wireless capabilities and custom wall switches to cater to your personal preferences.
4. Longevity
Lutron has been our trusted partner for many years, and they have a long history of providing top lighting and shading controls to people all over the world. Lutron started in 1950 and have grown and evolved to become the leading lighting control company in the entire world – from installing lights in the White House to the New York Times building. Other lighting and shading companies have come and gone, but Lutron has faithfully charged ahead, bringing new and innovative products to the smart home automation world. You can count on your shades to last a very long time, and easily integrate with any smart home system of your choosing.
Would you like to add Lutron shades to your home? Our systems are affordable and well worth the investment.