4 Distinct Benefits Of Having Smart Motorized Shades
Why Live with Shabby Shades? Make the Switch to Smart Window Treatments.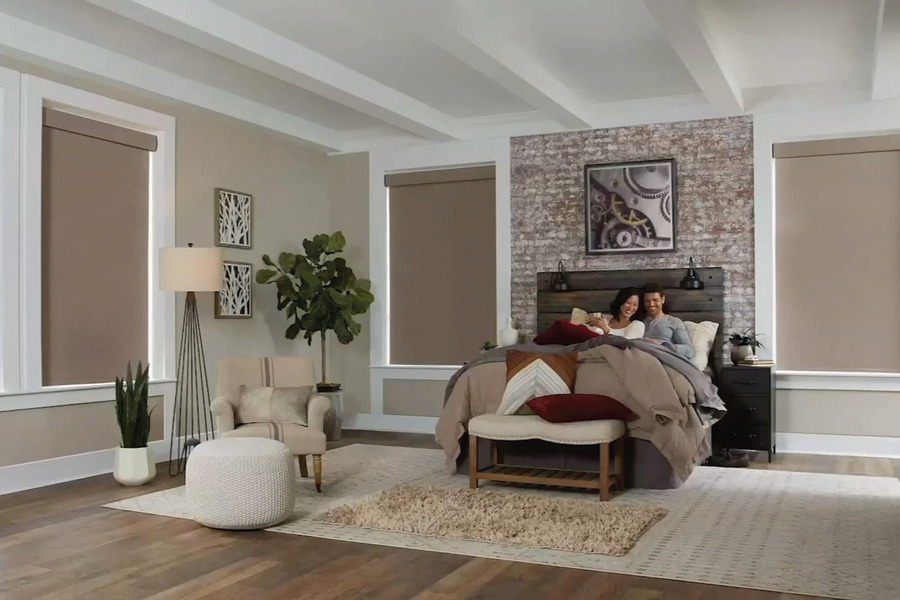 Sometimes a simple update does wonders to elevate the style of your home and your living experience. For instance, different paint color on your walls or a new hardwood floor is highly effective at enhancing your room's decor. And yet, while a design update improves the appearance of living areas, it won't make your life more convenient.
Smart motorized shades do both! They are sleek and stylish additions that add more luxury to your life. Functional and fabulous looking, these innovative products give you complete control with just the touch of a button. No need to worry about cords and rods anymore! Want to find out why motorized shades are perfect for your home in Stamford, CT? Keep reading our blog to discover four benefits of updating to smart shades.
SEE ALSO: Is There a Better Way to Manage Your Home's Shades?
Programmable and Automated Light Control
You'd be amazed by how much you depend on smart technologies. You use them every day – from smartphones and smart cars to software and platforms powered by AI (artificial intelligence). Why not add motorized shades too? You'll find that they are perfect additions to your modern life.
Instead of opening and closing your window treatments multiple times a day by hand, you can program them to operate on their own. That means no more messing with cords and navigating around the furniture. It's easy to control them by a wall switch, your smart home tablet, or a mobile device. You can even use voice command to operate your smart shades. Now, that's luxury and convenience!
What's so appealing about a motorized shade that only focuses on function? Nothing! High-tech functionality and elegance live in harmony with Lutron's motorized shades. These window shades not only operate using the latest technology in the industry, but they are stylish. Available in many colors, materials, and designs, Lutron's lighting control products are designed to match all types of décor. Choose a range of options, such as blackout shades, solar screens, and translucent fabric. The shade manufacturer also offers durable outdoor motorized shades for patios, pool decks, and gazebos.
Perfect Light and Heat Control
There are many reasons to install motorized shades. Do you want to use them to update your home décor, control the natural light in your home, increase or decrease the heat entering your rooms, prevent furniture fading, or improve the view from your windows? Lutron's shades offer impressive solutions that address all your concerns. Choose between light colors, dark colors, or designer patterns. If you really want to block the light, then consider high-performance solid fabrics that create a pitch-dark room – perfect for a home theater. Best of all, these shades look just as good from your lawn as they do from inside your home.
Better Security with Smart Shades
Add more privacy to your home. Motorized window shades are an effective way to prevent would-be thieves from scoping out your property. During the day, when no one is home, your smart system automatically closes them. You can program your shades to operate independently based on the time of day. That way, it makes your home look as if it's occupied. When it's time to want to settle in for the evening, close the shades by voice command or pushing a button. Even though they don't act like a security system per se, they certainly provide privacy and a natural deterrent for those interested in looking through your windows.
Add beauty, security, and luxury to your home with motorized shades? Call Rich AV Design at (203) 653-5025 or fill out our online contact form today to schedule a no-obligation consultation. We look forward to hearing from you!