3 Reasons You Need Outstanding Outdoor Audio
Elevate Your Entertainment Experience with a Fully Integrated Outdoor Speaker System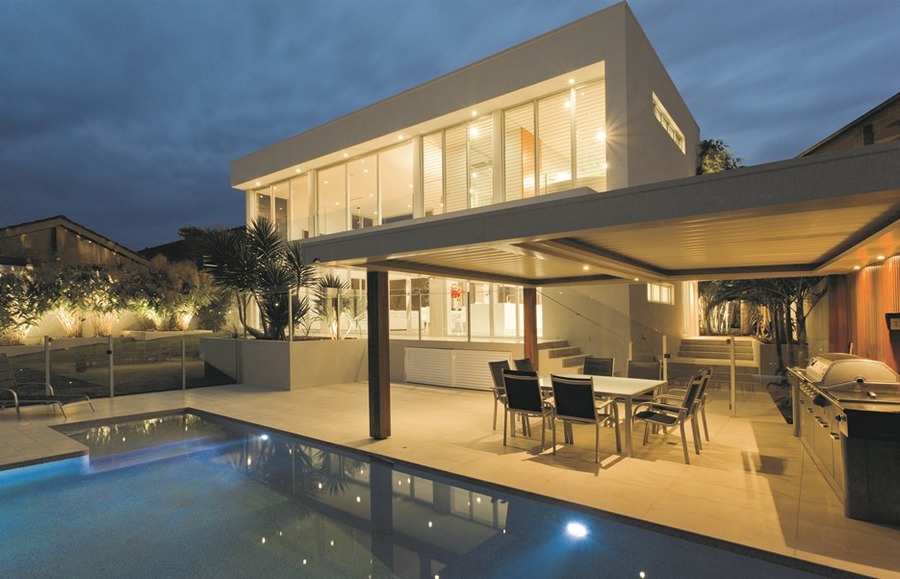 No backyard party is complete without crisp, clear, and quality outdoor audio. Though you may have perfect lighting, a high-definition 4K TV, and an elegantly landscaped yard, if your audio system is subpar, then the festivities fall flat. By installing a state-of-the-art outdoor audio system at your home in Greenwich, CT, you'll always have music that makes you feel like you have a live band in your backyard.
Whether you're having a festive time with friends or listening to your favorite tunes while relaxing by yourself, your outdoor AV system provides several excellent benefits that enhance the experience. Read more to discover why installing a premium audio system makes it more enjoyable to spend time outside.
SEE ALSO: Here are the 3 Best Aspects of Owning a Multi-Room Audio System
An Excellent Sound for Every Occasion
Instead of dragging a speaker outside or trying to correctly position Bluetooth speakers that aren't meant for outdoor use, why not make your life easy? Outdoor speakers that are properly positioned create a sound that is all around you, and you don't need to worry about moving them. Rich AV Design can design a layout that works perfectly for your landscape.
An outdoor distributed audio system with dedicated speakers evenly plays music, so it's enjoyed at its best quality. One speaker just can't give you that. As people congregate or dance, they unknowingly block the speaker, which muffles the music. By installing overhead speakers, in-ground speakers and woofers, and other audio, you'll achieve the crisp, clear audio you want without worrying about sound problems.
Smart Speakers for a Smart Home
Listen to your favorite music from Spotify, Pandora, or another music app. Or access your media server to select from thousands of songs. Your outdoor audio system can be fully integrated with your Savant smart home system and accessed by easy-to-use touch controls. If you want to select a different song, do it from your app or touchpad. Need to crank up the volume or mute the music? There's no need to walk over to the system. Do it remotely!
In addition, there are wireless speaker options from manufacturers like Sonos. Even though Rich AV Design is able to hide speaker cables, sometimes wireless is a better option due to the location. You can move these where you'd like, because they are connected via your Wi-Fi.
Dedicated Speakers for Outdoor Use
There's a reason they are called outdoor speakers. They do well outdoors! Indoor speakers aren't built to withstand the elements – sun, rain, and snow. At the same time, if you are constantly transporting indoor speakers outside whenever there's a party, you could damage them. Keep them inside where they belong.

Outdoor speakers can be placed in bushes, in flower gardens, and anywhere else. There are even floating speakers for your pool. Eliminate the back-and-forth of carrying speakers in and out of your home. Now, next time you have a party, you simply need to turn on the system and enjoy the music.

Move your life to the sound of music by installing a state-of-the-art outdoor audio system. To get started, call Rich AV Design at (203) 653-5025 or fill out our contact form. We look forward to hearing from you.

No video selected.