3 Handy Tips for Successful Video Conferencing at Home
Conduct Effective Video Meetings from Home with the Right AV Solutions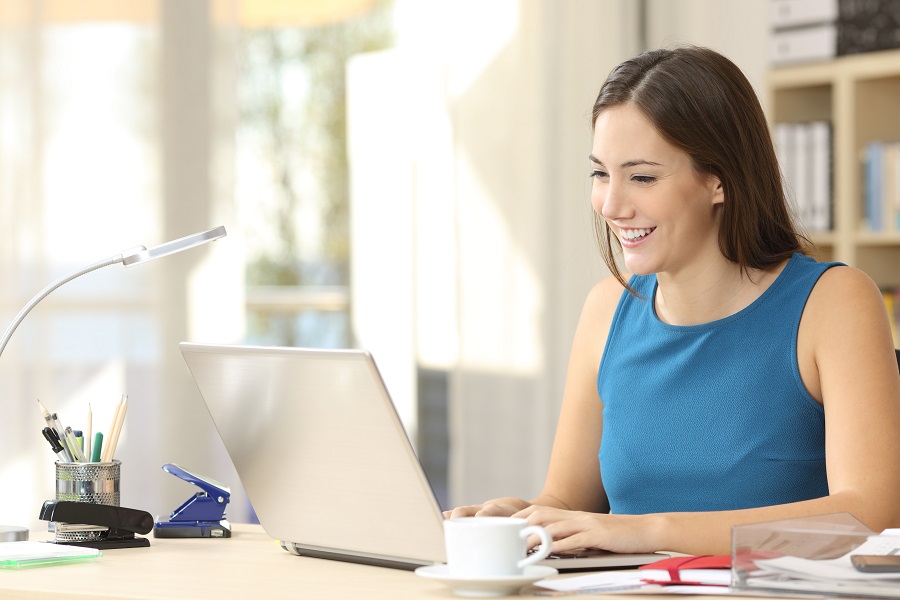 Much of the workforce in Darien, CT and around the country has turned to temporary work-from-home operations amid the health crisis, which makes communicating with your staff and clients more important than ever. Now that work meetings are conducted virtually, we want to help you create an optimal work-from-home environment with the right AV solutions so that you and your team can meet and work successfully.
Below are three tips for smoother and more efficient video meetings from home. Use these guidelines for your own at-home setup and pass them along to your staff to ensure every team member is ready to master video conferencing in the future.
SEE ALSO: Support Your Smart Home with a Professional Network
1. Create the Right Lighting
Before starting a video meeting, be sure you're located somewhere in your home with ample natural light so that you're easily visible to your staff and clients. The light shouldn't shine from behind you, or else your colleagues will see only your silhouette and your face will be difficult to make out.
If your home environment doesn't receive ample sunlight, then consider upgrading your room lighting to tunable LEDs. These fixtures change in color temperature and intensity so you can create optimal lighting that not only mimics the light outside for optimal video conferencing visibility but can also improve focus and reduce eye strain.
2. Upgrade Your Camera
For occasional video meetings, your laptop camera should work just fine. But video meetings are happening more frequently with both internal teams and clients—especially as the workforce operates remotely. To that end, your video should be clear and professional.
A standard laptop camera is a static device that captures video only from the point in which it's directed. We've all experienced the hassle of adjusting our laptops for a better display or cramming several people into view. When you upgrade to a higher-quality external video conferencing camera, you'll be able to capture video much more effectively.
Today's latest external cameras feature wide-angle lenses with pan and tilting capabilities up to 360 degrees. You'll never miss the details either with 4K HDR recording. Capture the best frame with multiple field-of-view settings and mount your camera wherever it works best. Need help setting up an optimal video conferencing environment? Our team is here to assist.
3. Evaluate Your Home Network
Even with an impressive home office and the latest gear, your video conferencing setup isn't complete without a reliable home network. A strong internet connection is essential for effective remote work.
Your network is the backbone of your smart home and all the devices inside of it. Now that you're working from home and conducting video calls, your network is likely under significant strain. Video conferencing uses more bandwidth than many devices in your home, which means it may be time to reassess your existing network infrastructure to ensure it can support remote work along with all of your connected devices.
Our team can assess your current network performance, identify key issues, and offer solutions for reliable and secure network connectivity in every area of your home. We use only quality, enterprise-grade Wi-Fi technology to support data-heavy and latency-sensitive systems in even the most expansive properties. Plus, we'll always be available for ongoing support.
Conduct clear and professional video conferencing from your Darien home! For more guidance or to plan a future home office upgrade with the latest AV solutions, proper lighting, and a reliable network, get in touch with our team here. We look forward to assisting you.